The Fun to Move@JC Interschool 10 Million Steps Challenge, an online interschool event, will be held on 20 November 2020 (Friday). Students from 35 participating schools are invited to accomplish 10 million step goals collectively by taking part in a virtual walking tour around Hong Kong from 8am to 8:30am.
The virtual journey, which will be approximately 15 minutes long, will bring students to different destinations while physically staying within school premises. They will wear the Fun to Move@JC Sport Band and follow video instructions to perform a series of fun and simple exercises during the tour. All teachers and school staff are also welcomed to join.
The event not only aims to generate step counts totalling up to 10 million, but also enable people exercise together with the use of technology. We hope everyone would stay physically active and wear the Sport Band every day!
| | |
| --- | --- |
| Date: | 20 November 2020 (Friday) |
| Time: | 8:00am - 8:30am |
| Points to note: | Participants should wear the Sport Band and put on comfortable sportswear |
*School officials should refer to the "Guidelines on Conducting Physical Activities for the Prevention of Coronavirus Disease (COVID-19)" issued by the Education Bureau before joining the event
The Fun to Move@JC Project launches the all-new pioneering online physical activity class for free, to support parents and students staying active at home.
The 30-minute live lesson introduces fun activities and games that are easy to follow, help improve physical fitness, and more importantly get the whole family moving together!
Class Arrangement
The 30-minute session (student class / family class) will be conducted using "Zoom"#
All classes will be conducted in Cantonese
# Successful registrants will receive a specific link sent by the project to login and join the online class. They can use "Zoom" on desktop computers, tablets or smart phones.
Class Enrolment
Eligibility: Each student participating in the Fun to Move@JC project can register one student class and one family class per week.
Quota: Up to 40 students (student class) or 40 families (family class) per session.
Two times no-shows over a consecutive 7-day period without special reasons will result in suspension of class booking in the following week.
Register for Classes
• The weekly class schedule will be announced on the website every Tuesday at 12:30 pm;
• Parents can click the following link to book a class starting from 12:30pm on Tuesdays https://forms.gle/xKCswi5H1haVEQyE6
• Participants who successfully register the class will immediately receive a confirmation email from the project, including the respective link for joining the class;
• The project reserves the right to cancel any classes if there are insufficient numbers of participants
Points to Note:
Parents should be aware of any unusual symptoms that may prevent you or your kids from taking part in physical activity, especially those with chronic conditions e.g. heart disease, diabetes, asthma or back or joint pain etc;
To make sure that you can exercise indoors safely, e.g. adequate space; smooth, dry floor; good ventilation and no sharp or bulky objects nearby;
Wear proper clothing and footwear during exercise;
If feeling unwell during or after the activity session, participants should stop exercising immediately and take a rest;
Drink water after exercisefor replenishment.
26 Oct - 8 Nov 2020 Online Class Timetable*
*Updated every Tuesday
If you have any questions, please feel free to contact us (Tel: 3943-0818).
Disclaimer:
Participation in the Fun to Mov@JC Online Physical Activity Class is voluntary and at the own risk of participants. Each participant agrees to absolve the Organizer, and any supporting organizations from any and all claims or liabilities arising from bodily injuries, accidents, death or other losses during in the event or whatsoever reason. Participants may purchase relevant insurance to suit their personal needs.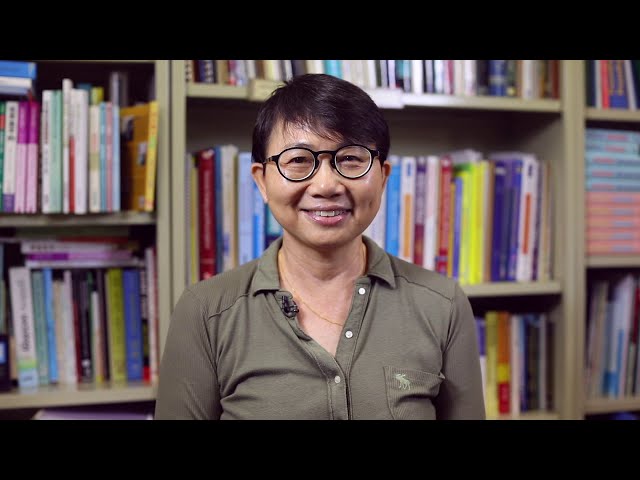 Each participating student and one of his/her parents, as well as each school staff will be given a Sport Band to record their daily physical activity. Developed by the "Fun to Move@JC" project, the Sport Band has functions including step counting, time display and automatic data transfer. Users can easily view their activity data using the mobile or web applications. These include their step counts, time spent in moderate-to-vigorous physical activity, active calories burned, Body Mass Index (BMI) and "Fun to Move index".
Instructions of using the sport band
Download the Mobile App
*Each user will be given a username and password
*Support iPhone, iPad, iPod Touch (requires iOS 8.0 or above), Android phones and tablets (requires Android 4.0 or above)